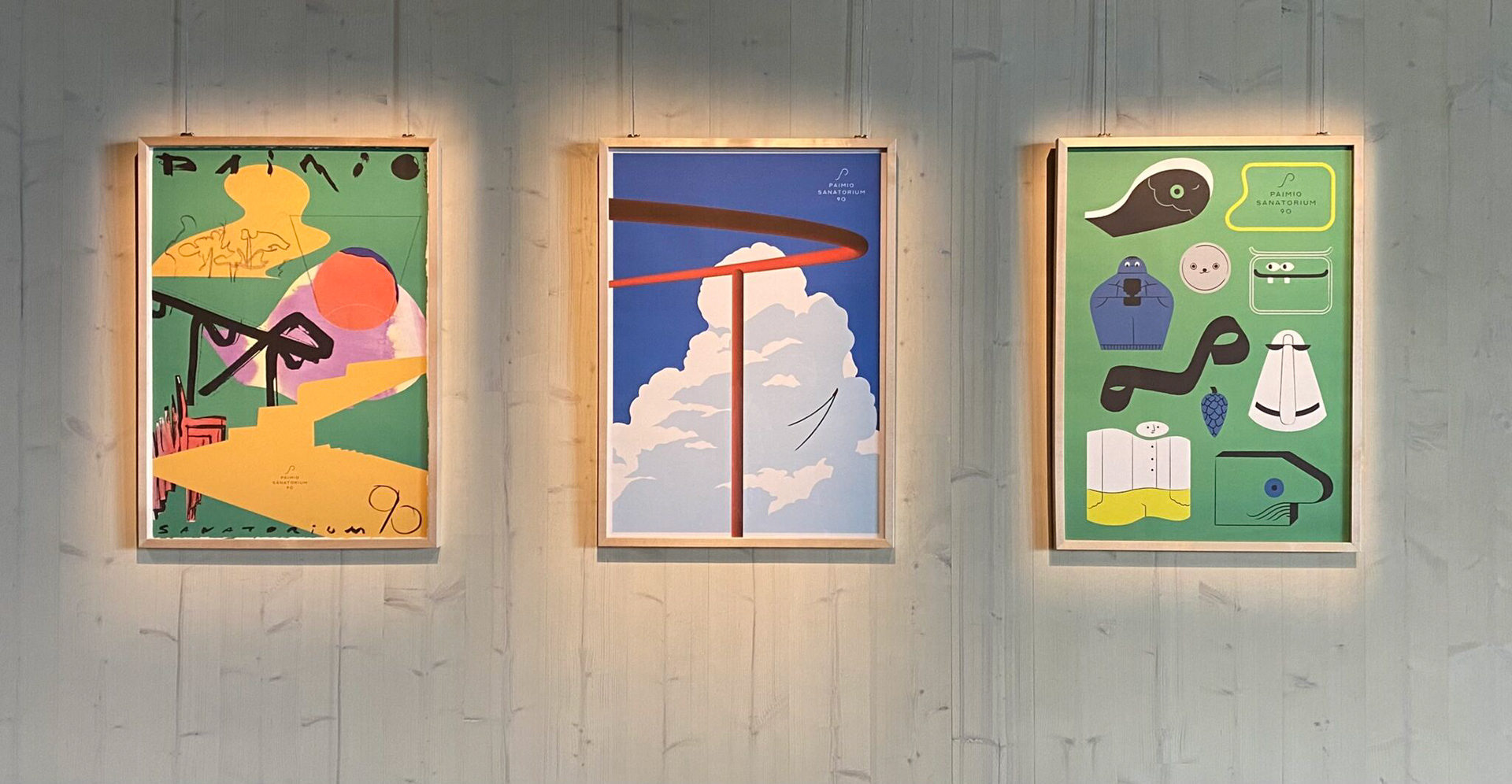 CLIENT
Paimio Sanatorium
WORK
Poster competition
RANK
honorable mention
SHAPES OF HAPPINESS - POSTER COMPETITION
To celebrate their 90th anniversaries, the Paimio Sanatorium Foundation and Grafia, the Association of Visual Communication Designers in Finland,  together with Finnish Design Shop and so_helsinki, organized a poster competition for visual communication professionals and students. The participants of the competition were invited to interpret Alvar and Aino Aalto's vision of man's relationship with his environment, architecture and design.
Award-winning and honorable mention posters ended up in the Human Perspectives poster exhibition at the Paimio Sanatorium in the summer season of 2023.
Jury
Chair of the Jury, Graphic Designer Ilkka Kärkkäinen, so_helsinki; AD Tuomas Jääskeläinen, Helsingin Sanomat; Founder, CEO Teemu Kiiski, Finnish Design Shop; Programme Director Anni Korkman, Helsinki Design Week; Architect Teemu Kurkela, JKMM Architects; Senior Designer Niina Sihto, Fyra; Communications Director Anna Vartiainen, Paimio Sanatorium Foundation and AD, Graphic Designer Marina Veziko.  
My poster is a celebration of forms and shapes of the Paimio Sanatorium. All the shapes and colors from the poster can be found at the sanatorium but they have been given a new life in a form of different characters.

Can you spot the familiar shapes and colors while visiting in Paimio sanatorium?